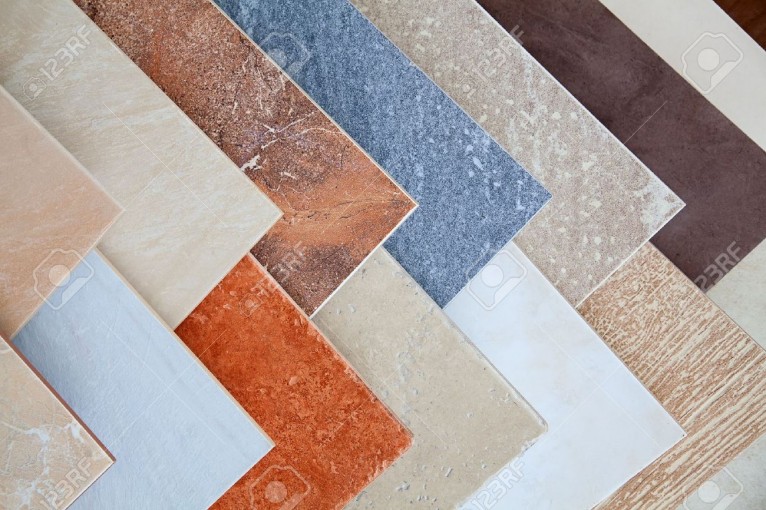 Today's homeowner faces a myriad of decisions when it comes to choosing decorative materials for their home. Today, our focus is on tile flooring.
Tile flooring is popular among homeowners and builders alike for a variety of reasons. It's durable and water-resistant and tile can very quickly add beauty and uniqueness to the home. Used correctly, it can even help make small areas feel larger.  Most importantly, tile comes in an endless number of prices, styles, colors and sizes. Today's options even include faux wood designs—providing home owners with a great option for achieving the wood floor look, without wood floor maintenance.
There are three common varieties of tile: ceramic, porcelain, and natural stone.
Ceramic tiles are made from clay. The varieties and supplies are endless, which makes it the most popular choice. Ceramic is durable, fairly water resistant and easy to clean. Ceramic tile is friendly on the budget and has a consistency that makes it easy to install.
Porcelain tile is made of sand and minerals and therefore more expensive.  It is stronger than ceramic tile and even more resistant to liquid spills. Because it is stronger, it is also heavier and a bit harder to cut and install. Like ceramic, it comes in many varieties and styles and has a consistent look.
Natural stone, like slate, is a popular choice for many flooring projects. Not only is it durable and strong but its textures tend to be less slippery than ceramic and porcelain. However, natural stone is, of course, imperfect in coloring, texture and veining. It is also more porous, so it can layer and peel, and is more susceptible to staining. It also requires more maintenance and is typically the most expensive option.
While the beauty and versatility of tile make it a great choice for most, all tile comes with some inherent downsides. It tends to be cold and it will shatter dropped breakables. Tile can crack and will typically require professional replacement. (Remember to keep extras on hand.) Some homeowners also believe tile to be a contributor to foot and back pain over multiple years of use.
Whatever your decision around the use of tile in your home, make sure you ask questions and work with professionals who are familiar with tile usage and installation.