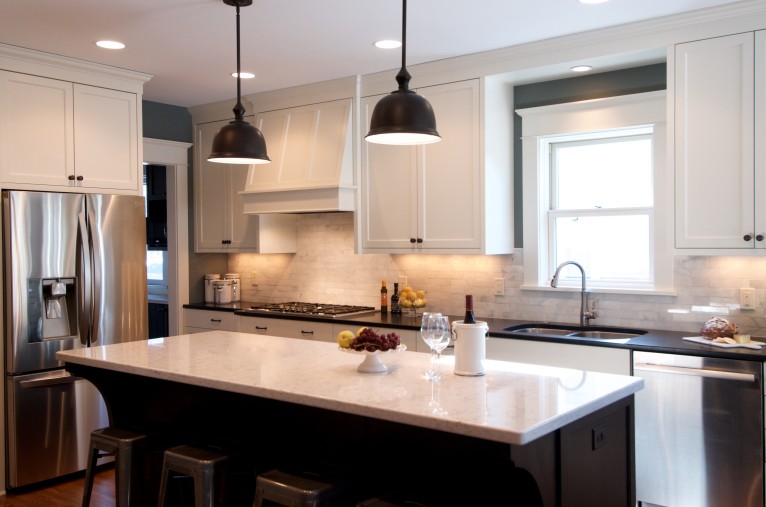 What is trending now when it comes to kitchen design? The eclectic kitchen! If you're not familiar with the notion, eclectic design is characterized by a casual, effortless mix of styles, patterns and colors. Examples include:
Using traditional materials like granite, wood and tile in unexpected combinations
Using stained AND painted cabinetry in non-traditional colors
Mixing modern design elements with antique, rustic or nostalgic ones
Unexpected light fixtures and furniture
But don't be fooled by the seemingly random mixes of materials and appliances you see in photos.  The eclectic look can get messy fast. It's one of the most difficult looks to achieve and requires thoughtful planning.
Where does one start on an eclectic kitchen design when the choices aren't so standard? Start by researching the "looks" you like and the materials that best fit your lifestyle. Houzz.com is a great place to get ideas. Then, call in the professionals. Design specialists can help you come up with just the right combination—for a kitchen you'll love.